Thanking God today for...
171. weekends - time to rest and regroup.
172. Josh's surviving midterms.
173. a sunny day and 9 holes...
174. a fun time with Josh, family, and friends...
175. goofing off with a sweet little nephew in a golf cart...
176. a change of perspective on some things...
177. hymns and chances to sing them...
178. Veterinarians who take good care of my doggie and do all the necessary (but painful) things he needs done so that I don't have to do them.
179. chances to see old friends.
180. magnanimity.
Are you giving thanks today? Link up with me over at: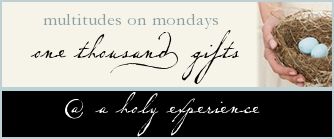 Have a lovely week...